Spreading the word of God is not an easy task but charismatic leader and evangelist Jesse Duplantis make it all seem so easy. Founder of the Jesse Duplantis Ministries (JDM) and the Covenant Church, Duplantis has been sharing God's message of salvation since 1976.
Through the years, Duplantis have helped thousands of people get back on track and find Jesus. He has traveled around the world to spread the Gospel of Jesus Christ. His desire to reach millions so they can know of God's love as well has pushed him to work hard and establish JDM.
Known as the "Apostle of Joy" throughout the world, Jesse Duplantis is not just a speaker. He's a dynamic evangelist who is driven to get the word out of God's love. He has used different platforms to share his faith and rekindle the fire in others as well. Aside from his broadcast, you can also learn more about Duplantis' evangelism through his music and books including: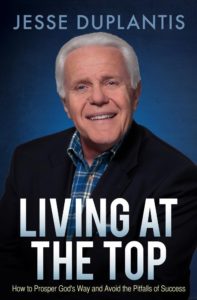 Ministry of Cheerfulness
Heaven: Close Encounters of the God Kind
Breaking the Power of Natural Law: Finding Freedom in the Presence of God
Jambalaya for the Soul
God Is Not Enough, He's Too Much!
Wanting a God You Can Talk to
One More Night with the Frogs
What in Hell Do You Want
The Battle of Life
The Everyday Visionary
Everything you want to know about Jesse Duplantis you can learn through his book, Heaven: Close Encounters of the God Kind. It narrates of his humble beginnings which are sure to enthrall and inspire you.